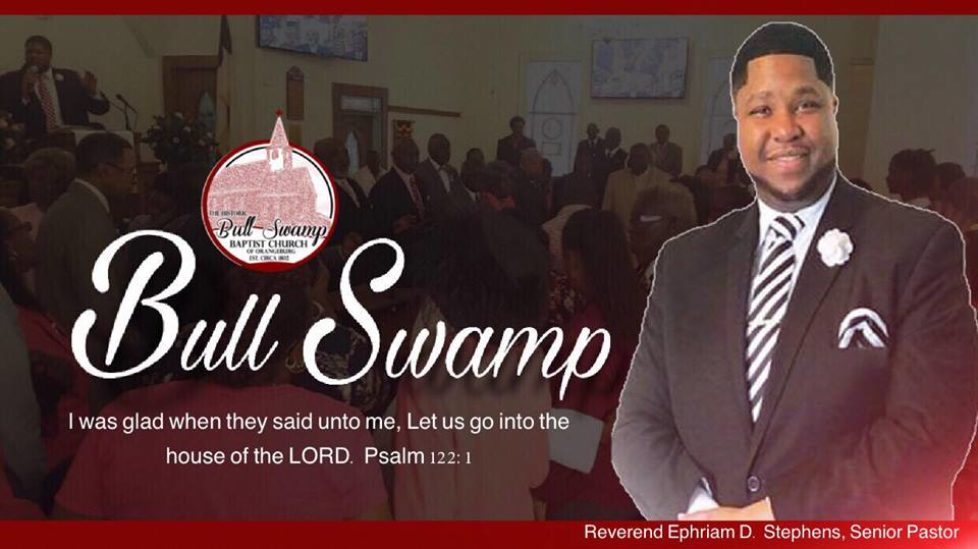 ​
******************************
SACRIFICIAL GIVING
and other opportunities to give 
******************************************
Communion Sunday
December 5, 2021 - 10:00 a.m.

We are still in a pandemic, so we are doing the things necessary to keep everyone safe: sterilizing of the church before and after services, and there are some guidelines to follow for everyone's safety:
Please wear your mask;

Please, no handshakes or hugging.

Enter through the main entrance.

Everyone's temperature will be taken before entering the sanctuary

Pickup communion cup when entering the church

Families, in the same household, please sit together.

No programs so please watch the monitors as necessary.

After the service, please be prepared to leave your tithes and offerings as directed by ushers.

Exit only through the side doors as directed.
If you choose not to come into the sanctuary, you may sit in your vehicle in the Bull Swamp parking lot and listen to the service on FM 88.3
We do realize that everyone can't come to the church. The good news is that Members and friends can still join us virtually:
By Phone: 
425-436-6394 
Code: 489226#
Facebook: https://www.facebook.com/BullSwampMediaMinistry/
The Finance Ministry will be available 11:00 a.m. to 12:00 Noon to accept your gifts, tithes, and offerings. You may also give online: https://BullSwampBaptist.com/Giving
******************************************

Noon Day Bible Study - December 8, 2021
Matthew, Q & A Chapter 27, begin Chapter 28
Wednesday Word @ Noon
via Conference Call
425-436-6394 Code: 489226#
Taught by
Apostle Alphonso Myers

   Online Giving: Tithes, Offerings, Donations